Construction Jersey cotton Latex sandy abrasion resistant gloves for water & oil resistant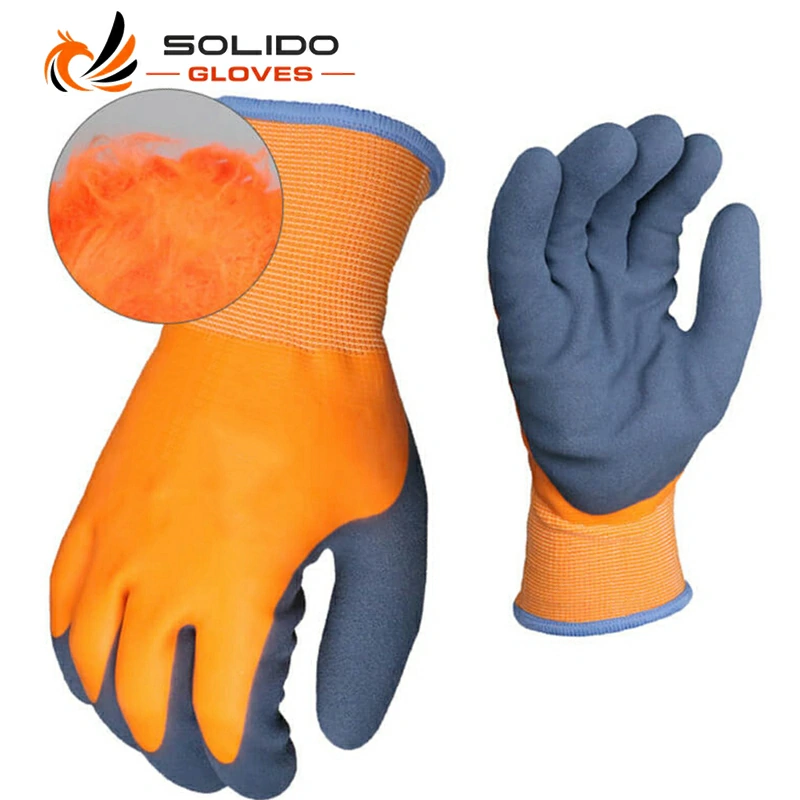 7/S, 8/M, 9/L, 10/XL, 11/XXL
Construction abrasion-resistant gloves
13G Polyester Latex Coated Line Gardening Gloves
15G Grey Polyester Green Latex Wrinkle Anti-Slip Work Gloves
13G Yellow Polycotton Liner Coated Latex Protective Glove
13G Printed Nylon Crinkle Latex Coated Rubber Garden Gloves
13G Seamless Cotton Liner Chemical Resistant PVC Working Gloves
13G HPPE Fiber Knitted Black Sandy Nitrile Coated Anti-Cut Gloves
Light Duty Work Glove With Interlock Liner 3/4 Coated Nitrile Work Gloves
Water And Oil Resistant Nitrile Acrylic-Gloves For Low-Temperature Industrial Work
Pigskin Grain Full Palm Leather Work Gloves
High Visibility Large Thermal Latex Coated Acrylic Gloves
Electric Welding Abrasion & Heat Resistant Work Gloves
7G Terry Acrylic Anti-Cold Nitrile Winter Using Working Gloves
13G HPPE Blue Smooth Nitrile Fully Dipped & Black Sand Nitrile Half-Dipped Chemical Resistant Gloves
13 Gauge Blue U3 Seamless Polyester Liner Black Nitrile Palm Coating Extra Grip Safety Gloves
Construction Jersey Cotton Latex Sandy Abrasion Resistant Gloves For Water & Oil Resistant
Cotton+PVC — Long Sleeves Kitchen Cleaning Working Gardening Anti-Wear Waterproof
13G Polyester Shell Nitrile Coated Garden Gloves
13G Cotton Liner PVC Chemical Industry Black Gloves
ABS Claws Polyester Garden Genie 3/4 Latex Digging Work Gloves
Cowhide Leather Mechanic Man Safety Gloves
Jersey Cotton Comfortable 3/4 Latex Glove For Hand Job
Abrasion & Heat Resistant Welding Leather Gloves
13G Grey Nylon Double Dipped Sandy Latex Safety Glove
13G Pink Polyester With Black PU Protection Hand Gloves
Construction abrasion-resistant gloves
Silk screen or heat transfer logo on glove back;
Excellent Comfortable to wear, soft and elastic;
Excellent anti-slip performance;
The cuff is very elastic and easy to wear.
Mechanical maintenance;
Construction;
Safety inspection;
Agriculture;
Machinery assemble;
Precision instrument assembly.
Professional manufacture of the safety gloves with Nitrile, Latex, PU coated etc.